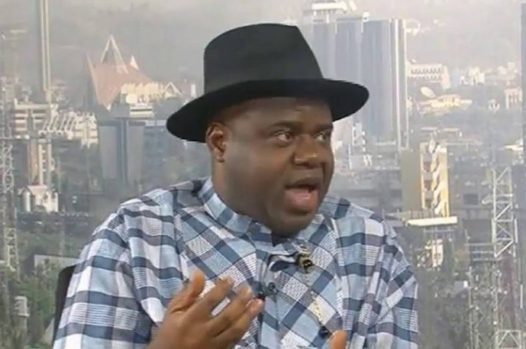 Biography Intro: Honorable Douye Diri Kolokuna is a native of Sampou town in kolokuma/Opokuma Local Government Area of Bayelsa state, Nigeria. He was born June 4, 1959 to the family of A.J.M. Diri from of Kalama-Oweinari compound.
NAME: Douye Diri Kolokuna
DATE OF BIRTH: June 4, 1959
PLACE OF BIRTH: Bayelsa state
FATHER: A.J.M. Diri
OCCUPATION: Politician
EDUCATION: He attended Okoro Primary school Sampou and obtained First School Leaving Certificate in 1977, at what is now the Reverend Proctor Memorial Primary school Kaiama – RPMPS but formerly called State School Kaiama. Thereafter, he got admission into the Government Secondary School Odi (GSS Odi) where he sat for and obtained his West African School Certificate WASC in 1981. Having obtained his WASC/GCE, he proceeded to the College of Education (COE) Port-Harcourt, Rivers state where he obtained his Nigerian Certificate in Education (NCE) in the year 1985. Douye Diri later attendede University of Port-Harcourt, Rivers state where he obtained s Bachelors of Education degree in Political Science in the year 1990.
General Overview On Nigeria, Things You Never Knew
CAREER AND PROFESSIONAL ACTIVITIES: After acquiring formal education, Hon. Diri Douye started his career as a teacher and taught in several Government Schools located in the Rural Area of the Old Rivers state. He was the First National Organizing Secretary of the Ijaw National Congress (INC). He then became the Executive Secretary, Centre for Youth Development in Bayelsa state in the year 2000, and held the position until the year 2002. During the term of office of the then First Executive Governor of Bayelsa state, Goodluck Jonathan, he was appointed the Commissioner for Youth and Sports. This was in 2005/2006 during Dr. Goodluck Jonathan's administration as the Governor of Bayelsa state before he became the President of the Federal Republic of Nigeria.
How To Check Original Driver's License In Nigeria
The Importance Of The Nigeria Legislative – Senate & House Of Reps Mace