Here is the list of the top 10 most expensive champagnes in the world: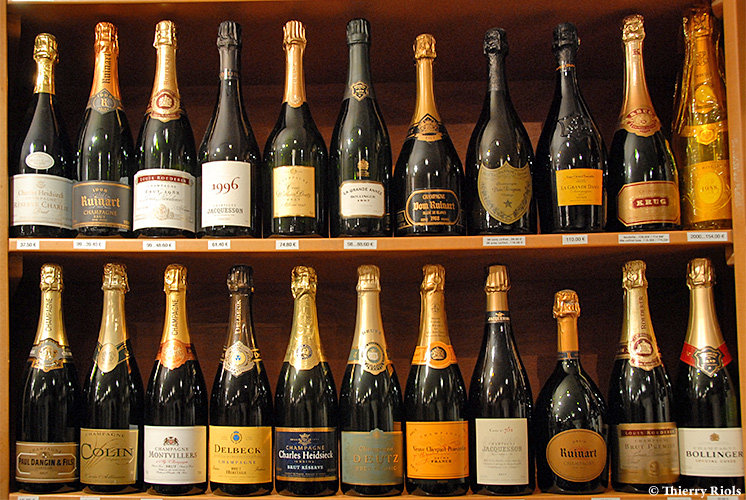 10. Moët & Chandon Bicentenary Cuvée Dry Imperial 1943 – N506,688 ($1,392)
Founded in 1743, Moet and Chandon has a rich history that when considered, there would be no surprise as to why it is a leading champagne brand.
The Moët & Chandon Bi Centenary Cuvée Dry Imperial 1943 is its most expensive creation yet, and was made in 1943 in celebration of the champagne house's 200th anniversary.
9. Engraved Krug Brut David Sugar – N657,384 ($1,806)
This highly valued champagne bottle is a limited edition acquires its worth from the carved "Quail Design in Flowering Tree", an artistic masterpiece only found in limited bottles of Krug Brut.
8. Moet & Chandon Dom Perignon by Karl Lagerfeld – N711,620 ($1,955)
This limited edition of one of the world's most elite champagne brands was created by Karl Lagerfeld in 1998. The German artist simply intensified the high value of Champagne Brut of Dom Perignon.
7. Krug Private Cuvée – N723,996 ($1,989)
Another Krug brand makes it to the list of the most expensive champagnes. The Krug house is in the custom of doling out pricey bottles of champagne since the house experienced first hand growth back in 1843.
6. Boërl & Kroff Brut Rose – N800,800 ($2,200)
Champagne House Drappier is behind the Boerl and Kroff brand which was created when Michael Drappier decided to vinify one acre of his land with the best of select berries. Boerl and Kroff Brut Rose is an exotic blend of the region's Pinot Meunier and Pinot Noir.
20 Reasons 'Why Men Die Earlier Than Women'
5. Moët & Chandon Dom Perignon White Gold – N897,988 ($2,467)
This limited edition of the Moet and Chandon Dom Perignon is a very valuable one, especially with a plated white gold case that qualifies it as a collectors item for wine and champagne enthusiasts.
4. Boërl & Kroff Brut – N905,996 ($2,489)
This NV Champagne Brut comes at a very heavy price tag, but when you consider that its 30-liter bottle costs around $120,000, then you would consider it cheap after all.
3. Krug Clos d'Ambonnay – N983,164 ($2,701)
The Krug Clos d'Ambonnay is single Champagne Blanc de Noirs made from Pinor Noir grapes.
2. Moet & Chandon Dom Perignon Charles & Diana 1961- N1.6 million ($4,344)
This is one for the royals judging by the name. The house of Moet and Chandon released this bottle in 1961 for the honor of the born of Princess Diana. It was also the official champagne whenf Princess Diana and Prince Charles had their royal wedding.
How To Be A Good Nigerian Wife
1. Goût de Diamants, Taste of Diamonds – N753.4 million ($2.07 million)
The name of this champagne qualifies its price – a true taste of diamonds. The exquisite sparkling wine inside the bottle makes it even more special. However, the most amazing thing about it is the expertly crafted bottle adorned with an expertly cut Swarovski crystal nestled in a pewter that looks similar to the Superman logo. The bottle was designed Nigerian-born Alexander Amosu.