Biography Intro: Ovie Omo-Agege is a Nigerian lawyer and politician. He is senator representing the Delta State central senatorial district at the Nigerian 8th senate. He emerged the deputy Senate president for the 9th assembly, on June 11, 2019. Omo-Agege is from Orogun in Ughelli North local Government of Delta State.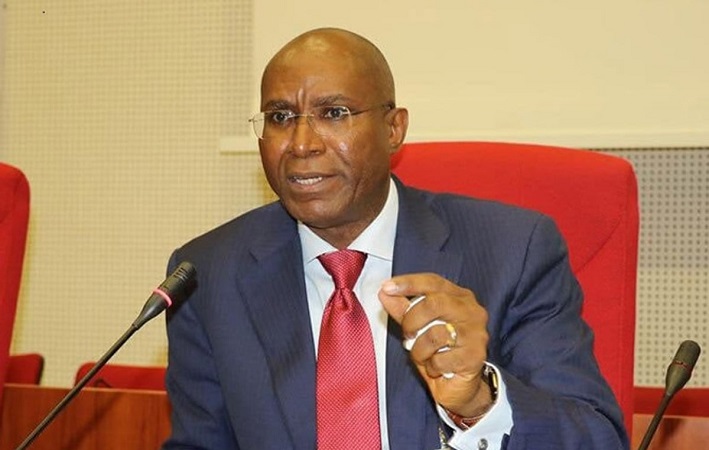 NAME: Obarisi Ovie Omo-Agege
DATE OF BIRTH: August 3, 1963
PLACE OF BIRTH: Delta State
OCCUPATION: Lawyer
EDUCATION: He attended St. George Grammar school, Obinomba Obiaruku. Delta State Omo-Agege graduated in 1985 from the University of Benin with a degree in Law. He was called to the Nigerian bar in 1986.
In 2002, he obtained his masters degree in law from Tulane University Law School
CAREER AND PROFESSIONAL ACTIVITIES: Omo-Agege was deployed to Kwara State for his NYSC. He completed his NYSC with the Directorate of Criminal investigation and intelligence, Nigerian Police Force, Kwara State Command. Omo-Agege started his career in law by working with PAT OKUPA & Co in Lagos in 1987.
In 1989, Omo-Agege moved to Lagos and co-founded a law firm; Agege & Co. Omo-Agege moved to USA in 1990, where he worked as a foreign associate at Charles O Agege's law office in Los Angeles, California.
ACHIEVEMENTS: Omo-Agege started out in politics by contesting for the ticket to be a representative at the Delta State House of Representatives under the platform of the Peoples Democratic Party, a ticket he lost in the party primaries. In 2003, former governor of Delta State, James Ibori, appointed Omo-Agege as an executive assistant, a position he held for two years. He was later appointed as a commissioner for special duties by the governor.
Omo-Agege ran for the office of the Governor of Delta State but lost out at the People Democratic Party's primaries to Governor Emmanuel Uduaghan.
Omo-Agege was appointed as the Secretary to State government (SSG) of Delta State by Governor Emmanuel Uduagan in 2007.
Omo-Agege ran for senate in 2015 under the platform of the Labour Party (Nigeria). He was elected as senator representing Delta central senatorial district on March 28, 2015.
Omo-Agege defected from the Labour Party to the All Progressive Congress
Mace theft
In April 2018, a group of thugs allegedly led by Mr Omo-Agege forced their way into the Senate chamber during plenary and carted away the mace.
The lawmaker was later arrested by the police after he returned to the Senate chamber following the theft. He, however, denied leading the hoodlums into the upper chamber and having any involvement in the incident.
For this reason, a joint ad hoc committee was set up to investigate the Senate invasion and mace theft. The committee had summoned the lawmaker, alongside another senator, Ali Ndume, for allegedly aiding the hoodlums.
Although he appeared before the investigative panel, Mr Omo-Agege refused to answer questions.
He told the panel that he had filed a court order restraining the public hearing and that speaking about his role will only amount to subjudice.
The ad hoc committee recommended that the lawmaker be suspended for 180 legislative days. It also called for the immediate prosecution of Mr Omo-Agege and six other suspects on charges of treasonable felony, assault occasioning harm, conspiracy to steal and theft of the mace.