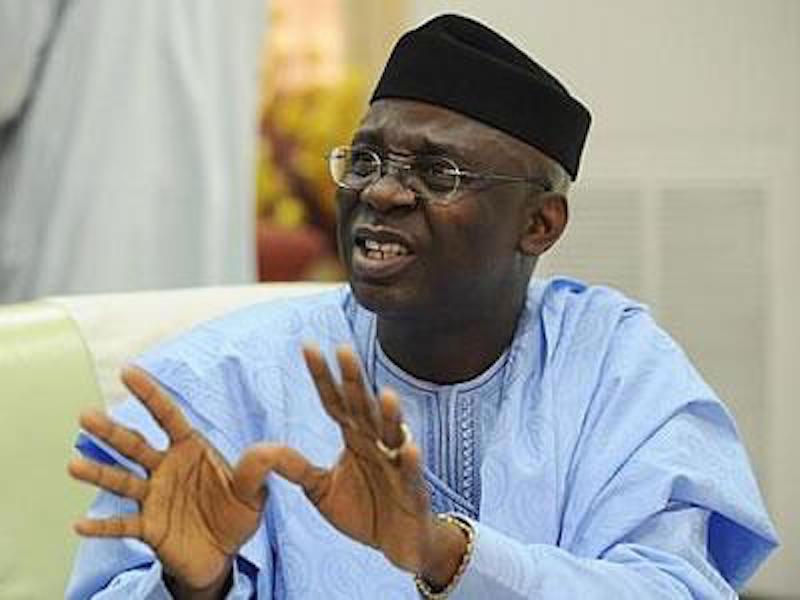 Biography Intro: Tunde Bakare is a Nigerian Prophetic-Apostolic pastor and the President of Latter Rain Ministries, Inc
Name: Dr. Tunde Bakare
Date Of Birth: November 11, 1954
Place Of Birth: Abeokuta, Ogun State, Nigeria
Married To: Mrs. Olayide Bakare (1984)
Children: 5 Children (two girls and three boys)
Occupation: Televangelist, Pastor, Author, Lawyer
Office Address: Latter Rain Ministries, Inc
Following his graduation as a lawyer from the University of Lagos, Bakare was called to the Bar in 1981 and after his NYSC, he practiced law with Gani Fawehinmi Chambers, Rotimi Williams & Co and Burke & Co, Solicitors.
He established his own law firm Tunde Bakare & Co (El-Shaddai Chambers) in October 1984. In May 1988, at the peak of his legal career he was called into ministry and he founded The Latter Rain Assembly (End-Time Church) on April 1, 1989 and is currently the Serving Overseer of the church.
Pastor Bakare presides over Global Apostolic Impact Network (GAIN) – a network of churches, ministries and kingdom businesses committed to advancing the Kingdom of God on earth. Dr. Bakare is also the President of Latter Rain Ministries, Inc. (Church Development Center) in Atlanta, GA, USA, a ministry committed to restoring today's church to the scriptural pattern. In recognition of his years of exploits and global impact in ministry, he was honoured with a Doctor of Ministry degree by the Indiana Christian University under the leadership of his mentor, Dr. Lester Sumrall in 1996.
The Nigerian presidential candidate of the Congress for Progressive Change, CPC, Gen. Muhammadu Buhari, on Monday, 31 January, announced Pastor Tunde Bakare of the Latter Rain Assembly, Lagos as his running mate for the 2011 Nigerian presidential election which he accepted. CPC lost the presidential election to PDP, and Pastor Bakare remains a fierce critic of the Nigerian government and leadership. He was formerly a pastor at the Deeper Life Bible Church before he left to join the Redeemed Christian Church of God which he soon left to form his own.