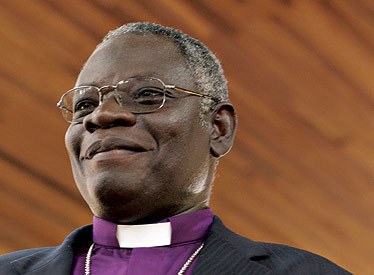 Biography Intro: Peter Jasper Akinola is the former Anglican Primate of the Church of Nigeria. He is also the former Bishop of Abuja and Archbishop of Province III, which covered the northern and central parts of the country.
Name: Archbishop Peter Jasper Akinola
Date Of Birth: 27 January 1944
Place Of Birth: Abeokuta, Ogun State, Nigeria
Father: Mr. Amoke Akinola (Died 1948)
Mother: Janet Amoke Akinola (Died: 21 November 2015 at age 100)
Married To: Mrs. Peter Jasper Akinola
Children: 6
Education: Nigerian Anglican seminary, Virginia Theological Seminary
Career And Professional Activities: Former Anglican Primate of the Church of Nigeria.
Honors/Awards/Achievements:  National Award of Commander of the Order of the Niger (CON), December 2003, In 2006 Akinola appeared on TIME magazine's list of the world's 100 most influential people in the category Leaders and Revolutionaries. Former President of the Christian Association of Nigeria (CAN).
Upon his retirement as Primate of Nigeria in 2010, he launched the Peter Akinola Foundation, a "non-profit-making and non-governmental organisation that focuses on four main areas as Initiatives", respectively "Youth at Crossroad", "Mission and Evangelism", "Stand in the Gap" and "Anglican Unity and Self Reliance".