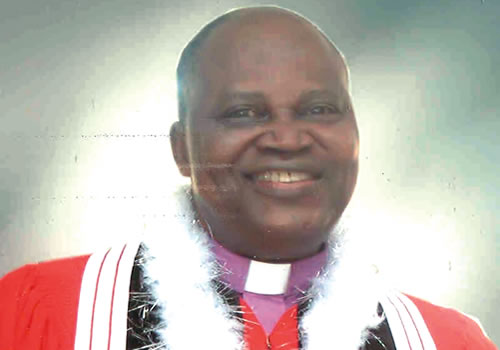 Biography Intro: Primate Theophilus Olabayo is the founder of the Evangelical Church of Yahweh, a Pentecostal ministry with headquarters in Lagos.
Name: Primate Theophilus Olabayo
Date Of Birth: 1946
Speaking during an interview on his 70th birthday 2016, Primate Olabayo said:
I really thank God for my life because I never thought I could live up to 70. I remember those days when I used to go to Kano mountain to pray, we were still in the Aladura sect at the time, a prophet told me one day after prayers that if I attained the age of 50 that I should thank God. He said if I could scale that age, God was going to use me mightily.
After my birth I was always falling sick and my parents would run from one place to the other in a bid to get cure for me. I could already see vision at that young age that my parents even thought I was Ogbanje. In fact they had to give me marks on my face for that reason so that I would not see visions again. But that did not stop God from revealing visions to me.
God started to use me from that point on but my people kept wondering because they didn't understand what was happening to me. Later, I moved to Ondo State with my father, went to Kano to stay with my uncle before also moving to Ilorin, Kwara State, where I was mostly praying from one mountain to another.
It was while on the mountain praying on one of those days that God revealed to me through a man that I was going to have a church named Evangelical Church of Yahweh. I had never heard such name before until that time. Whenever the man was in trance, he would be speaking different languages including Arabic and sometimes the Chief Imam of Ilorin would come and wonder where he learnt the language. Later, God used other of His servants to teach me the Bible and lead me in the ministry.