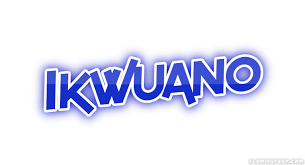 History
Ikwuano is a Local Government Area of Abia State, Nigeria. Its headquarters is in Isiala Oboro.
Ikwuano LGA was among the new local government areas that were created on 27 August 1991 when the General Ibrahim Babangida's Administration created Abia State from the old Imo State it was carved out of the old Ikwuano-Umuahia Local Government Area. It one of the five LGAs that make up Abia Central Senatorial District. The first executive chairman is Chief Chima Onyemachi.
Ikwuano means four relatives (ikwu = relatives and ano = four) and is derived from the coming together of four brothers namely Oboro, Ibere, Ariam-Ushaka and Oloko
Geography
It has an area of 281 km2 and a population of 137,993 at the 2006 census. It is made up of about 52 villages and communities and is bounded by Ini LGA of Akwa Ibom State by the West and Umuahia South to the north. It lies between the latitudes 5 24lN and 5 30lN and between the longitudes of 7 32lE and 7 37lE.
The vegetation of the area predominantly lowland rainforest, which makes it suitable for growing yam, cassava, maize, cashew and ginger. This has led to the area becoming a major supplier of food for Abia State
postal code 
The postal code of the area is 440
Others
Ikwuano houses the Michael Okpara University of Agriculture Umudike, The National Crop Research Institute as well as the prestigious Government Collage Umuahia. It is known for her agricultural activities (farming) with much concentration on palm oil/carnal, cocoa cassava, yam, broom, basket,