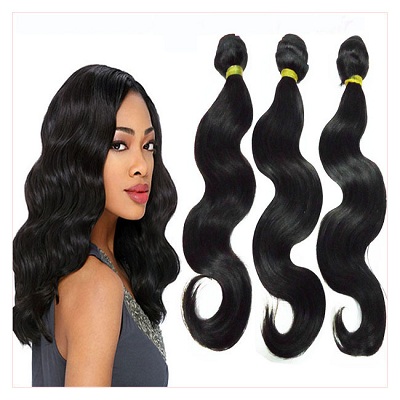 One business which is highly lucrative and which you can start with a minimal amount of money is the weavon business.
Weavons are extensions used by ladies to complement their looks,since looking good is good business,many ladies spend a lot of money on their weaves.
The weavon business is not gender specific it can be done by both the male and female gender,so guys do not say this is for only ladies.Here are guidelines to starting a weavon business.
In starting a weavon business in Nigeria, the first thing to do is to know the different types of weavon.
You must educate yourself on types of weavons for you to be able to meet the needs of your customer.
There are two types of hair,Human hair and Synthetic hair. Human hair as the name implies is real human hair.
It is gotten from around the world mostly Indian, Brazilian and Peruvian. This type of hair is in high demand due to its soft texture and durability.
Human hair can be curled, straightened, coloured e.t.c its basically human hair. Due to its versatile nature this human hair is more expensive than the synthetic hair.
Original human hair is very soft and lasts for almost forever thus the high demand by those who want quality hair. It is sold based on the inches and kg.
The price depends on the length. Weavons generally come in different colours and lengths,so it would be good to make sure you have many colours and lengths for customers to choose from.
Synthetic hair on the other hand is made of fine plastic fiber,its cheaper than the human hair and is equally in demand.
Synthetic hair is normally pre-styled so it cant be modified i.e straightened or curled. Some synthetic hair can withstand a little amount of heat but the ends of the hair will turn brittle with time.
Synthetic hair can be worn for between two to three weeks before showing signs of distress.
It would be a good idea to stock a mixture of both to cater to customers that have a preference for either human or synthetic hair.
Secondly, it is important to do a feasibility study on the weavon business in order to know the market.You would have to know the taste of the market, which type of weavon is in demand,where the buyers are located,what the preference of the buyer is e.t.c.
Feasibility study will allow you the seller to know what type of weapon to stock and what would be profitable.Once the feasibility study has been carried out,then you can buy the necessary stock.
You also need to beware of where to buy your weavons
When buying weaves you must ensure you are buying from genuine sellers to avoid buying fake hair.
Its advisable to network with people who are into the business already, so they can give pointers on how to spot real and fake hair.
They can also share contacts that distribute to them. Enquires can be made from people in this line of business. Synthetic hair can be gotten from distributors within Nigeria or outside Nigeria.
Outside Nigeria hair is usually bought from Asia. Human hair is normally imported from India. India is a popular destination for hair buyers due to the nature of Indian hair.
Be careful in buying human hair because the weapon market is saturated with inferior human hair.
When buying for the first time you may want to seek the assistance of someone in the business already to avoid buying fake hair and when you are conversant with the process you can start yourself.
In addition to selling weavons, you can add other beauty related products like hair accessories,hair dye,hair products e.t.c to boost sales and get more customers.
Lastly, you must learn how to market your weavon business.
It is important to start marketing to create awareness on what you have in stock.
Marketing can be done via social media,word of mouth e.t.c Referrals are mostly the best source of customers.
Because once you have a satisfied customer,the customer will inform others about your weavons. thus they help you advertise for free.
When new stocks arrive be sure to send out messages to your customers,inform them when you have clearance sales or discount offers e.t.c this will ensure loyalty from some customers.
Due to the changing nature of fashion trends generally,you must be up to date with current hair trends to ensure you stock current styles.
If possible you can offer distribution services for customers who would like to patronise you but are outside your location.
This feature will ensure you reach more people.When properly carried out,the feasibility study can give you an idea of how much to invest.