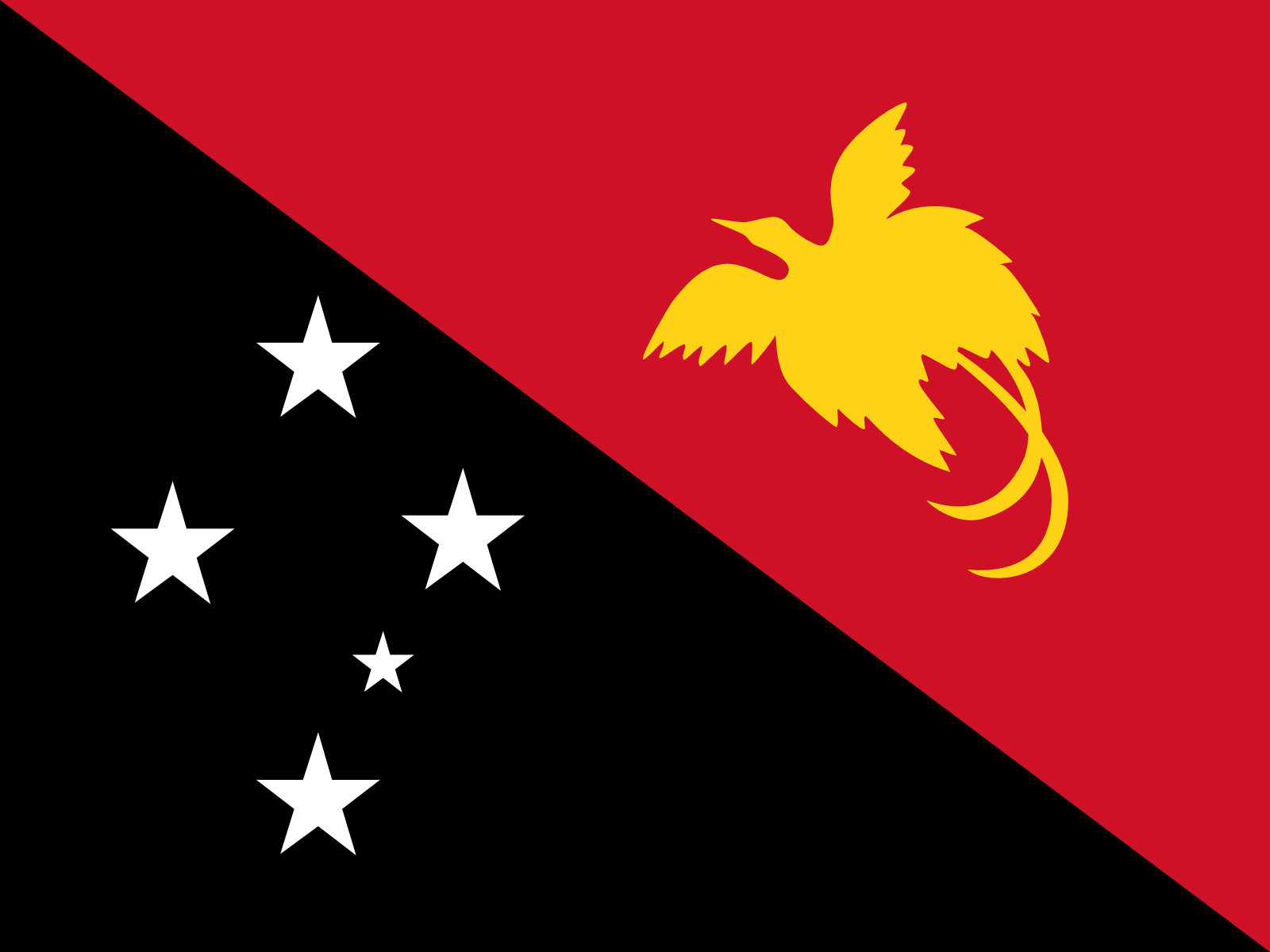 Full Name:Independent State of Papua
Capital: New Guinea Port Moresby
Phone Code:+675
Region:Oceania
Tld:pg

The flag of Papua New Guinea was adopted on 1 July 1971. In the hoist, it depicts the Southern Cross; in the fly, a raggiana bird-of-paradise is silhouetted. The designer of the flag was 15-year-old schoolgirl Susan Karike, now Mrs Susan Huhume,[1] who won a nationwide competition for a new flag design in 1971.
National Flag of All Countries: Details And Meaning
Meaning
Red symbolizes bravery (Black, red and yellow are traditional colors in Papua New Guinea)
Black represents the people of Papua New Guinea
Bird of Paradise symbolizes Papua New Guinea's emergence into nationhood
Southern Cross symbolizes Papua New Guinea's connection with Australia and several other countries in the South Pacific
Yellow represents the mineral wealth of Papua New Guinea