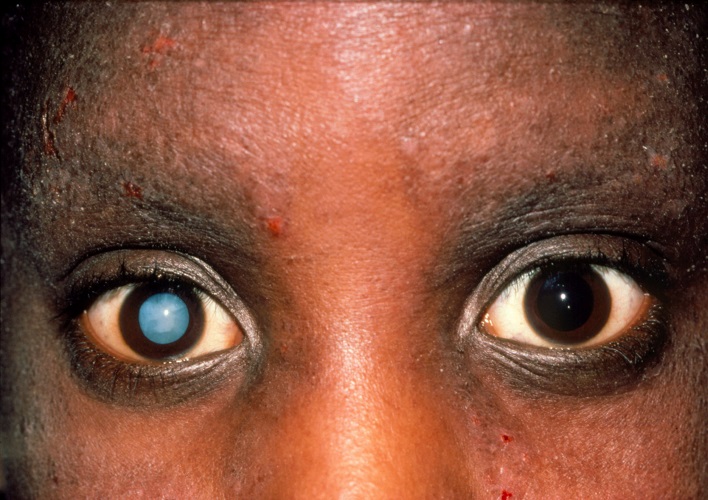 A cataract is a clouding of the eye's natural lens. It is the most common cause of blindness in people over the age of 40. It affects more than 20 million people globally with over 51% of them in developing countries like Nigeria. It is speculated that over 600,000 Nigerians may have cataracts.
This article by Health Care Guide will help you towards Understanding Cataracts. The types, Causes, Signs, Prevention And Treatment of Cataracts.
CATARACT IS CURABLE!
The lens is a clear part of the eye behind your iris that helps to focus light or an image on the retina, which helps us to see via a complex mechanism.
The lens must be clear for the retina to receive a sharp image. If the lens is cloudy from a cataract, the image will appear blurry, cloudy, misty or faded.
Types of cataracts
Cataracts develop slowly and can be found in one or both eyes. It cannot spread from one eye to the other. There are three types of cataracts:
• A subcapsular cataract occurs at the back of the lens. It is common in diabetics.
• A nuclear cataract forms in the central area of the lens.
• A cortical cataract starts in the periphery of the lens and works its way to the centre in a spoke-like fashion.
What causes cataracts?
Ageing is the commonest cause of cataracts. Yet, certain things make it more likely that a person will develop cataracts.
• Secondary cataract can form after surgery for other eye problems like glaucoma.
• Cataracts can also develop in people who have other health problems like diabetes.
• Cataracts are sometimes linked to steroid use.
• Cataracts can develop after an eye injury, sometimes years later.
• Some babies are born with cataracts or develop them in childhood, often in both eyes. These are usually due to maternal infections.
• Cataracts can develop after exposure to some types of radiation.
Symptoms
• Your sight is misty and cloudy. You may feel like your glasses are dirty and need cleaning, even when they don't.
• Colours seem faded or look a little more washed out than they should be.
• Double vision.
• Frequent prescription changes.
•Sensitivity to light and glare – headlights, lamps or sunlight may seem too bright. You may also see a halo around lights.
• Night blindness.
How can one prevent the development of cataracts?
Besides elderliness, there are risk factors for cataracts. They can be managed to reduce the onset and severity of symptoms as well as the progression of cataract. These steps include:
• Control your blood sugar and blood pressure if you are diabetic and/or hypertensive.
• Wear appropriate eye wears to shield the eyes from ultraviolet radiation from sunlight and other sources.
• Keep fit and maintain a healthy weight.
• Quit smoking.
• Use steroid-containing medications only on doctor's orders.
• Protect your eyes from trauma during sports and avoid violence.
• Reduce your alcohol consumption.
• Eat more fruits and vegetables.
12 Proven Ways To Get Rid of Bed Bugs Without Pesticides
Cataract treatment.
The definitive treatment for cataracts is surgery where the affected lens is removed and replaced with the an artificial lens that does the same thing. The procedure is very safe and patients regain near perfect vision after the procedure.
N.B: If you think you have a cataract, see an eye doctor for an exam to find out for sure.