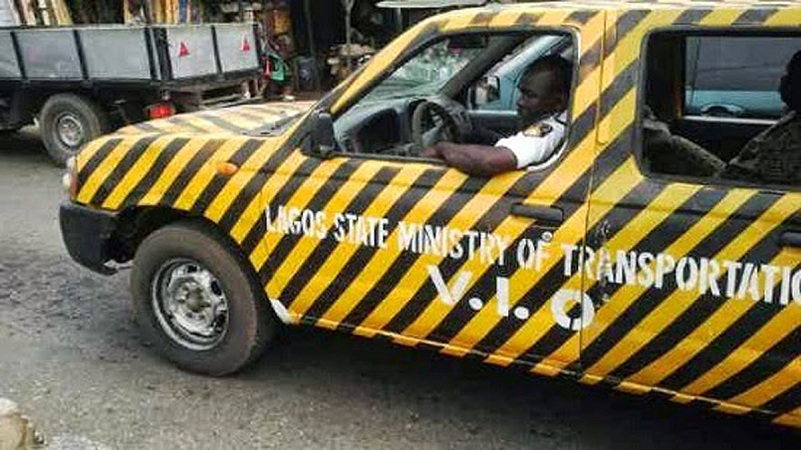 If you have obtained full driving license by proxy from any State or Federal agent without being tested and certified competent to drive on Nigeria roads by a qualified Vehicle Inspection Officer, you may have been issued a fake driving license and you need to Authenticate your current drivers' license now.
Applicants for driving license must obtain Provisional Driving License and will be issued a full driving license on successful completion of the theory test and practical driving examination by the Vehicle Inspection Office.
The Head or Director of VIO is Alhaji Wadata Bodinga.
Below Are The Functions Of VIO Nigeria;
Vehicle Inspection Officers (VIO) have well defined briefs/functions in their bid to establish stability and smooth flow of traffic on the roads, they include the following:
Maintain sanity on our various roads and highways by ensuring that all vehicles plying such roads are roadworthy at all time.
Train and test of drivers for drivers licence.
Testing of riders for riders card.
The organizie seminars and public lectures in order to educate drivers.
The carry out inspection on accident vehicles.
The issue out certification of driving schools.
Inspection and issuance of road worthiness certificate (RWC) to all types of vehicles
Ensuring and inspecting that vehicles are road worthy at all times
Training and testing of applicants for Driver's license
Testing and training of applicants for Rider's card
Organising seminars and public lectures.
Carrying out inspection of vehicles involved in accidents
Certification of driving schools
Co-operating with other agencies to enforce traffic rules and regulations
Providing accessible emergency services
Co-operating with relevant agencies engaged in road safety activities or in the prevention of accidents on the highways
Preparing and keeping statutory registers and a database of all certificates issued and revoked
Upon stopping a vehicle on the road, a VIO is permitted to ask to see the following items:
As a Private vehicle driver:
Drivers license
Vehicle license
MOT/Roadworthiness certificate
Insurance certificate
Fire extinguisher
Spare tyre
C-caution
Wheel spinner
Jack
First Aid kit
Touch Light
Spare fan belt
Tow rope
As a Commercial vehicle driver:
Drivers license
Vehicle license
Roadworthiness certificate
Insurance certificate
Hackney/stage carriage permit
FireSpare extinguisher
tyre
C-caution
Vehicle's accordance with state approved commercial color
Two crash helmets (Motorcycle)
A Vehicle Inspection Officer (VIO) also has the liberty to inspect the following parts of your car:
Windscreen and wipers
Head Lights
Tail Lights
Tires
Exhaust for emissions
Car's body
Number Plates
Rearview mirrors
Brakes
Accessories i.e Jack, C Caution, Fire extinguisher
FRSC Vehicle Plate Number Verification
Functions Of Federal Road Safety Commission In Nigeria (FRSC)