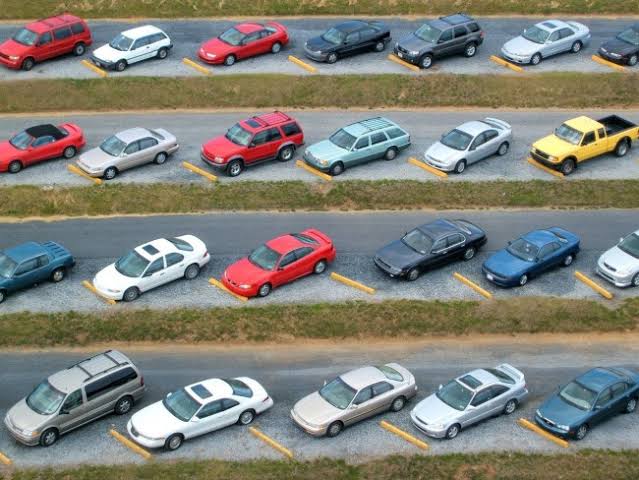 Car hire business is essentially about pick up and drop. Customers for this business include tourists, businessmen, and women, company executives etc.
Car hire service business is a lucrative business to do in Nigeria. In fact, the demand for car hire service in Nigeria keeps being on the increase, daily
Below are rough estimates of the startup costs for car hire business in Nigeria.
1. Car: this depends on whether you wish to use a fairly-used Car or a new luxury car. If you are going for the former, then you should budget between N800, 000 – N1.5m. at least that can get you a sound fairly used brand of Peugeot, Toyota, Nissan, Honda etc.
Over 180 Profitable Businesses You Can Start Today In Nigeria
2. Office Space can take about N500,000 (depending on location)
2. Office Furniture: N200,000 (depending on location)
3. Marketing/Advertisement: N350,000 (depending on location and choice of marketing approach)
4. Miscellaneous (this includes the cost of risks, insurance, consumables etc.) – N600,000
4. Rough Total: N3,000,000
Depending on your business strategies, you should be able to recoup your investments with profits in about one year.
Get The Capital Required For Taxi Business
Cab taxi business is a lucrative business but capital intensive due to the high cost of buying a vehicle, even if you decide to start with just one car, it will still involves start up capital of about N600,000. This will be used to buy a fairly used car to start your taxi business, you can buy products like Mazda, Opel, Mitsubishi, Toyota Corolla, and other related cars that are durable and cheap to maintain.
You can get your capital either through funds from family and friends or simply obtain loan from micro finance banks, it might even be your own personal savings. It is advised you start your taxi business in a small way and then grow to the level of owning fleet of cars. Ensure you buy a good car that can pay back what ever you have borrowed.
Decide On Rental or Hire Purchase
Rental in cab business means you give the car to the driver and he gives you returns on a daily basis, you will remain responsible for the car registration at any motor park, license, maintenance and repairs. If you choose the hire purchase arrangement, the hirer take full responsibility of the car which includes registrations at motor parks, licenses, maintenance and repairs of the vehicle. Which ever one you choose, it is important you carry out proper background checks on any driver you intend to rent or hire your car to. They should provide guarantors who can testify to their good and recommendable character and integrity, and ready to stand for them and be held responsible in case of any problem.
Remember, if you don't carry out your investigation properly and you fall into the wrong driver, he may use or drive your car recklessly, damage your car or even sell it out-rightly, pocket the money and disappear. So make your research right before employing any driver.
Determine Where You Want To Run Your Cab Taxi Business
The areas you choose to run your taxi business will determine how much your driver will deliver to you on daily basis, for instance, if you run your cab through Victory Island you might get daily delivery of about N10,000 while in some part of Ikorodu in Lagos you can earn daily delivery of N3,000 to about N7,000 on a daily basis. This daily delivery is only applicable if you choose a rental service.
License And Mode Of Dressing Is Important
You must ensure that your drivers have the acceptable commercial driver license. This will help your driver to avoid embarrassment from the law enforcement agents on their daily activities.