Nigerian Financial Intelligence Unit – NFIU.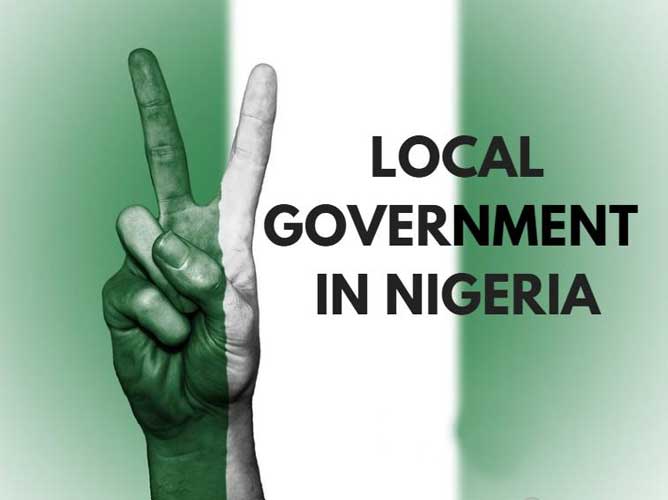 The NFIU had on May 6 2019 issued the 'Guidelines to Reduce Vulnerabilities Created by Cash Withdrawals from Local Government Funds throughout Nigeria' which restored the full mandate of the operations of State/Local Government Joint Accounts to be used solely for the distribution of funds directly to the accounts of the local governments.
Banks were requested to ensure the full implementation of the guidelines with effect from June 1, 2019. any bank that allows any transaction from any local government account without monies first reaching a particular local government account will be sanctioned 100 per cent, locally and internationally. "In addition, a provision is also made to the effect that there shall be no cash withdrawal from any local government account for a cumulative amount exceeding N500,000 per day."
By implication, governors may lose control of local government funds, as the guidelines bars them from tampering with funds meant for local councils. With the new guidelines, the joint account system currently in use by states and local governments now exists only for the receipt of allocations from the federation account but not for disbursement.
Trade Unions back guidelines
Trade unions, including the National Union of Local Government Employees (NULGE) and the Trade Union Congress (TUC), which believed the guidelines will help curb reckless spending of LG funds have also joined the fray. Reacting to the state governors' position on the issue, LG workers have called on President Buhari to ignore the petition of state governors on the new guidelines issued by NFIU.
The workers, under NULGE, in a letter to the Presidency, said the governors were behaving like wounded lions, because they see the source of funds that they have habitually misused and abused drying up. The union's president, Comrade Khaleel Ibrahim, commended President Buhari and his administration for the courage to come up with the NFIU guidelines.
He said, "Before now, as Your Excellency is aware, local government funds sent to the joint state-local government account have been subjected to the most unimaginable abuse by state governors across the federation. The governors almost without exception have since 2003 turned this account into a source of 'slush fund,' from which they routinely withdraw funds without any form of accountability or restraint."
List Of All Local Governments In Nigeria
One of NULGE officials told one of our reporters yesterday that the union's next reaction would be guided by the governors' compliance with the guidelines or otherwise. He said the union had written to President Buhari on its position and is awaiting a response from the presidency. "The union would definitely not fold its hands on the issue and would support the presidency to ensure that the local governments get what belong to them", he stated.
History Of Nigeria Local Governments