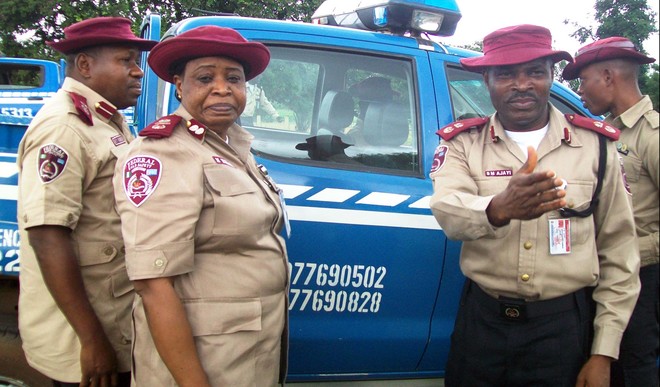 The Federal Road Safety Corps (FRSC) is the lead Agency on Road Safety administration and management in Nigeria, committed to Decades of Action on Road Safety.
Vision
To eradicate Road Traffic Crashes and create safe motoring environment in Nigeria.
Mission
To Regulate, enforce and coordinate all road traffic and safety management activities through:Sustained Public Enlightenment, Effective Patrol Operations, Prompt Rescue Services, Improved Vehicle Administration, Robust Data Management, Promotion of Stakeholder Cooperation.
See Also:
Federal Road Safety Corps Ranks
FRSC Vehicle Plate Number Verification
Road Signs And Their Meanings In Picture
All FRSC Traffic Offences And Their Penalties
Functions Of Federal Road Safety Commision In Nigeria (FRSC)