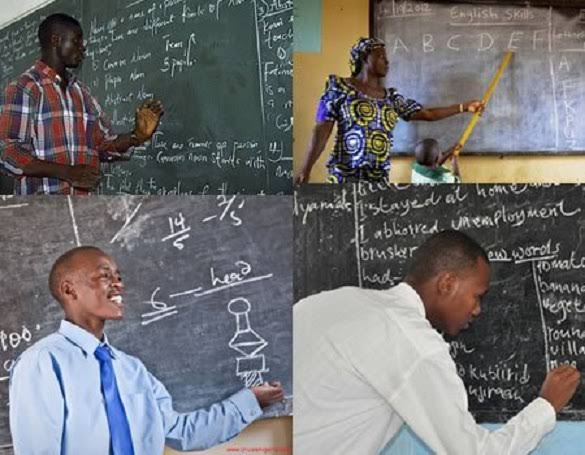 A student who intends to choose a teaching career is expected to take up courses in education.
The teacher work is to assist the students to learn theories and ideas in subjects like science, Maths, language arts, social studies, art and music. The teacher after that assists them to relate these concepts.
A student who graduated for teaching career can take up job as a teacher in the primary or elementary school, preschool, secondary school or as a lecturer in the university.
The teaching job can either be in a privately owned schools or public institutions.
Teaching career is very much connected to the education sector though there are education career beside the teaching careers.
If You Seek To Become A Professional Teacher In Nigeria, The List Below Is For You;
1. BE QUALIFIED AS A PROFESSIONAL: It is a known fact that we live in a dynamic world where things changes every day and teaching profession is not excluded, to work in these schools require some educational qualifications and professionalism and if your first degree is not in education then you need to upgrade by acquiring one, for example get your PGDip.Ed in addition to your Bsc /HND /B.Tech /B.Agric, BA etc. except you are a graduate of NCE, Adv.Dip.Ed , BSc (Ed) or B.Ed.
The additional certification can be obtain in our various Nigeria universities, colleges of Education or better still the National Teachers Institute (NTI) and the National Open University of Nigeria (NOUN) the last two mentioned seems to be faster, cheaper and well recognized. Through the NTI you may be registered automatically as certified/registered teacher with the Teacher Registration Council of Nigeria (TRCN).
Other international certification like the International Baccalaureate (IB), International General Certificate of Secondary Education (IGCSE), Cambridge International Examination (CIE) SAT, TOEFL etc. Will be an added advantage for your quest; although, many schools provides training for their staff in order for them to acquire these certifications so never border yourself much on this except if you can afford it.
2. BE READY TO RELOCATE: You must be ready to relocate any time to any part of the country when the opportunities avails itself, as many of these schools are scattered all over Nigeria though we can find many of them around Lagos, Abuja, Abeokuta, Portharcourt, Ibadan, Offa, Enugu, Akure etc.
3. BE A CERTIFIED/REGISTERED TEACHER: Endeavour to be registered with a teaching professional body in Nigeria e.g TRCN and other relevant bodies.
4. PACKAGE YOUR CV WELL: So many of us miss it here because your CV is the first to represent you and when it is wrongly done even if you are academically qualified the job still remain far from you. These schools showcases good and well trained Human Resources personnel to scrutinized CV. Let it always be known to them through your CV that you are passionate to help the children to develop their potentials and the various positive changes you will bring to the school when you are employed.
50 Most Expensive Secondary Schools In Nigeria
5. BE CONFIDENT: Be sure of your self don't pretend you know everything but be confident that you will impact positive changes to the life of the young ones, when you are interviewed never allow your take home or salary be the main focus but don't appear too cheap.Before going for any interview, do some personal or internet findings about the school to get some basics information.
6. GATHER EXPERIENCE: Little, little experiences will take you there, not very many graduate get the job without any teaching experiences, some schools may recruit fresh graduate for training and empowering them for the teaching job but you don't need to wait for that so gather the experience even starting with your NYSC year if you are fortunate to serve in a school, even then get some experience.
7. BE READY TO START SMALL: Be ready to start small, even in that Mushrooms or small schools you felt is nothing could actually be the stepping stone to a better placement what you need is to gather the experience from teaching and use the period to develop yourself academically as these will go a long way to prepare you for any interview with the International schools it doesn't really matter how much you are paid at the moment.
List Of All Secondary Schools In Nigeria By State
8. BE COMPUTER LITERATE AND INTERNET FRIENDLY: We are in the computer age and things are fast done through the internet nowadays because 95% of the international schools do their businesses through the internet, this include job opening adverts, application processing and even aptitude test. Subscribe to educational job alert as this will keep you abreast of the numerous job openings. I must let you know that there are numerous job opening for teachers every month more especially in July-August every year.
Nigerian Navy Schools In Nigeria By State
Nigeria Navy University: Admiralty University of Nigeria (ADUN) – Things To Know