The Nigerian Bar Association (NBA) is a non-profit, umbrella professional association of all lawyers admitted to the bar in Nigeria. It is engaged in the promotion and protection of human rights, the rule of law and good governance in Nigeria.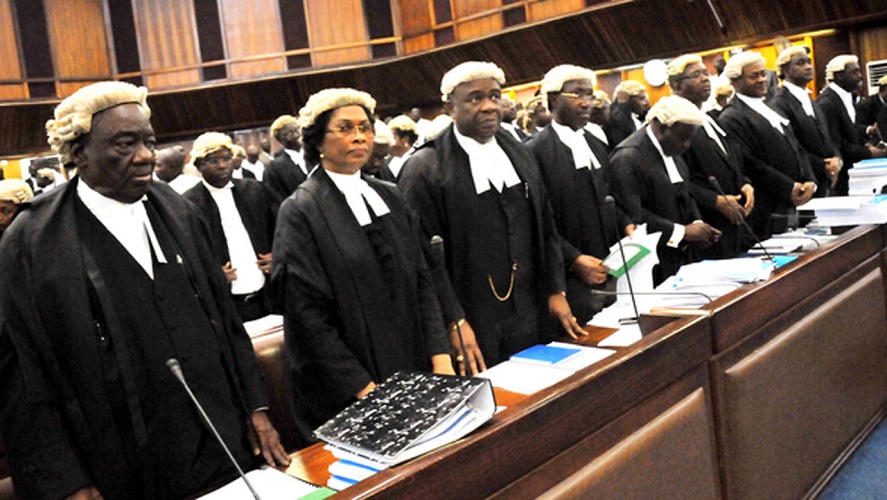 The Nigerian Bar Association NBA has the following functions:
• Maintenance and defence of the integrity and independence of the Bar and the Judiciary
• Promote timely and affordable access to Justice
• Promote and support law reform initiatives
• Promote and protect the principles of the Rule of Law and respect for Human Rights
• Promote and advance quality and functional Legal Education, Continuing Legal Education, Advocacy and Progressive Jurisprudence
• Maintenance of the highest standards of professional conduct, etiquette and discipline among lawyers.
• Promote networking opportunities among the members of the Association, International Organisations, as well as associations from other countries.
• Promote the welfare, security, economic, and professional advancement of Legal Practitioners in Nigeria.
• Create and maintain an Endowment fund for the proper observance and discharge of any of these aims.
• NBA promotes and protects principles of the Rule of Law and respect for Fundamental Human Rights.
• NBA promotes probono services to the indigenes of the society.
Functions Of Nigerian Traditional Art
Functions Of Nigerian National Petroleum Corporation (NNPC)
Functions Of Nigerian Educational Research And Development Council