AliExpress.com is an online marketplace like Amazon where thousands of sellers put up their products for sale. It is owned by china's leading online store Alibaba.com. With AliExpress you can actually start a mini importation business here in Nigeria as a lot of wholesalers are on AliExpress.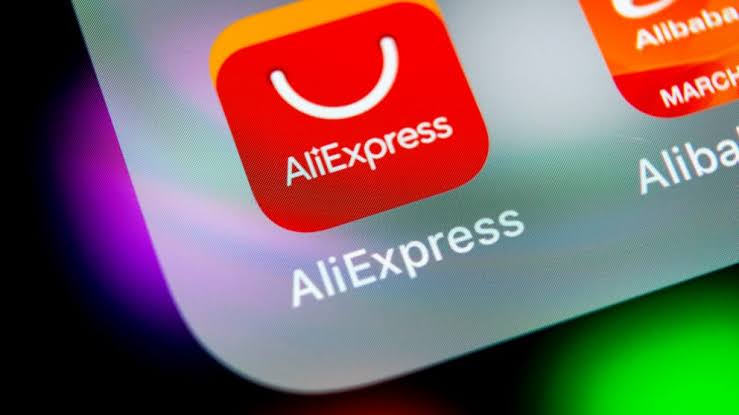 On AliExpress.com you can find a whole lot of manufacturers, exporters, suppliers & individual sellers selling millions of products at a relatively cheap price(wholesale price). However if a price is too good to be true there's a big chance that you can be scammed as the buyer protection is not as protective as that of popular US online stores like eBay and Amazon.
Functions Of Nigeria Employers Consultative Association
Making payment on AliExpress is simple and straight-forward. This guide detailed all you need to know makes it very easy for you to make payment on AliExpress.
MAKING PAYMENT ON ALIEXPRESS
Making a payment on AliExpress is very easy and secured. You can pay securely with your credit card without exposing your details. When paying on AliExpress, your details are protected by VeriSign SSL encryption (the highest level of protection commercially available in the world).
What currency can I use to make payment on AliExpress?
The product listed on AliExpress are quoted majorly in United States Dollar (US $). However, AliExpress Local Currency Payment also allows people to make payment in the following currencies:
Pound Sterling (GBP)
Russian Ruble (RUB)
Euro (EUR)
Top 21 Essential Tips For Digital Marketing
CARD PAYMENT
You can make payment for products bought on AliExpress using your debit/credit card. If you are in Nigeria, it is only Visa or MasterCard you can use to make payment on AliExpress.
Making Payment with your Card (Visa or MasterCard) on AliExpress?
You can make payment for your purchase on AliExpress using MasterCard, Visa Card, Maestro and America Express Card.
How to Pay Securely Using Your Debit or Credit Card via AliPay on AliExpress
When placing your order, select the debit or credit card you wish to pay with and you will be directed to a secure payment page. Then simply follow the on-screen instructions.
Select the debit or credit card you want to use,
Enter the required details and
Click "Pay My Order".
Once your payment has been approved, your money will be held securely in an AliExpress Escrow account. Payment will only be released to the supplier after you confirm satisfactory delivery.
After you've made your payment, click "Back to Order Details" to see the details of your order.
Making Payment with Your Naira MasterCard or Visa on AliExpress?
Using your Naira MasterCard or Visa to make payment for goods bought on AliExpress is the most convenient and easy way to make payment without any trouble on AliExpress.
The following banks Naira MasterCard and Visa can be used to make payment on AliExpress (as at the time of writing this post)
GTBank Naira MasterCard – up to USD 1,000 now USD 3,000
Ecobank Naira MasterCard – Naira Platinum Card up to USD 1,000, Naira Gold Card up to USD 750 and Naira Standard Card up to USD 300.
Fidelity Bank Naira Visa Credit and Debit Card – up to USD 1,000.
UBA Naira Debit and Prepaid Card – up to USD 1,000.
Access Bank Naira Visa and MasterCard – up to USD 1,000.
Please note that all product prices and shipping costs on AliExpress are quoted in United States Dollar (USD $). Local currency exchange/conversion rate is determined by your bank, not AliExpress.
Top 100 Network Marketing Companies & Their Global Revenue
Card Exchange Rate differs from bank to bank. Some banks card rates are pocket-friendly whereas some banks card rate extremely high. Please always confirm your bank card rate before making any payment on AliExpress.
How to pay for your order with Naira MasterCard or Visa Card on AliExpress?
To pay for your order on AliExpress with your local Naira Visa or MasterCard, follow the steps below:
1) Select the order and click the "Pay Now" button
2) Choose your preferred payment method (Pay With Card) on the checkout page
3) Enter your Naira Visa or MasterCard "Card Number" in the space provided.
4) Enter the card "Expiration Date" as stated on your Naira Visa or MasterCard.
5) Enter your card "Security Code". It's the 3-digit number stated at the back if your card.
6) Enter the "Cardholder Name" as stated on your Naira Visa or MasterCard.
Some bank Naira Visa or MasterCard will redirect you to a Verified by Visa (VbV) for Visa card payment or MasterCard SecureCode for MasterCard payment page. This is a page deployed by your bank as an extra layer of security to keep your card safe and secure for international transaction. It is to confirm and ensure that another person or an unauthorized person doesn't use your card details for payment without your permission and authorization.
The Verified by Visa or MasterCard SecureCode platform will send an OTP (One Time Password) code to your bank registered phone number, which you are expected to enter on the processing page to confirm the payment for your purchase on AliExpress.
Making Payment with Bank Transfer on AliExpress?
When you choose to pay by bank transfer, please follow these steps:
On the checkout page, select Bank Transfer as your payment method.
In the Bank Transfer Information section, you will see the account information you need to transfer your payment.
Please print out the section containing your Bank Transfer Information.
Go to your local bank to transfer your payment. Bring the printed Bank Transfer Information and show it to the bank officer before making your payment. Once complete, your payment will be held securely in an account.
If the status of your order has not changed to "buyer has paid the order " 7 business days after you've paid, please contact AliExpress.
When using bank transfers, please transfer enough money to cover all banks` service fee. This will ensure that the supplier receives your full payment and will help you avoid monetary loss caused by refunds or disputes.
Note: Please do not make bank transfer or payment directly to suppliers account. Only transactions and payment made on/to AliExpress are eligible for Buyer Protection.